 ONE Quartz - Monochromatic Look - Woven Wool
---
Monochromatic Look series offers stunning visuals in a spectrum of colors suitable for any design or décor. From the purest white to the blackest black, with a clean and contemporary base your design opportunities are endless. Let your imagination run wild.

 

• 136 x 79
• Variable Sizes - Customizable
• Polished

ONE Quartz's Monochromatic Look series features a spectrum of colors in woven wool, perfect for homeowners and designers seeking a timeless aesthetic. The tiles come in variable sizes to make customization effortless, and a polished finish gives each tile an elegant and modern look. Create a space that showcases the beauty of subtlety and sophistication. Usage
Special Features
Made In The USA With Imported Materials
Contact Us
Do you have any question?
Trusted, Licensed, & Reliable
We are a licensed flooring contractor that has installed flooring all over the Bay Area for over 15+ year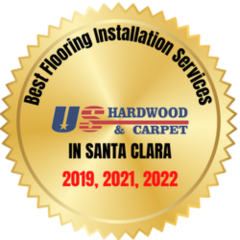 Quality Flooring Installs
Detailed, fast, & easy installs on hardwood, vinyl plank, tile, & carpet. Rated Santa Clara's #1 Hardwood Installer for 2019-2022
Free In-Person Flooring Estimate
Get an estimate as early as today! We offer quick, simple, and easy flooring estimates. Get a price for your flooring project in minutes!
Free Samples
Take home free samples from our flooring store! Call now to see if your sample is in stock!
Mobile Payments
Easy online payments to save you a trip! We accept all forms of payment! We are all about making your life easier!